Roger Vande Kieft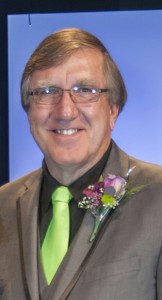 My name is Roger Vande Kieft and have been married over 40 years to Pipestone High School class mate Diane McGinty. We have two married children, Ryan who lives in Brookings, South Dakota, and is married to Melissa Keiper and our daughter Renae lives in Maple Grove, Minnesota, and is married to Steve Fischer.
The big news is we are grandparents for the first time as, Ava Renae Fischer was born on May 21, 2015. We look forward to many happy years with her. Over a couple of stints I have worked in Account Sales for K101/KQAD totaling nearly 16 years. Who would have guessed…an Arrow working in Cardinal Country? My how times have changed!
As I approach the retirement years I like to reflect on the many new friends I have made traveling the tri state area, both our listeners and customers. When retirement is here I will also miss the many great co-workers I have enjoyed working with from the early years to the present.