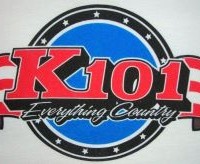 AP-SportsMinute,0448
Yanks break HR mark…Cole beats ex-mates…Twins rip Rays…Braves top Cubs…Dodgers win
NEW YORK (AP) – DJ LeMahieu (leh-MAY'-hyoo), Aaron Judge, Gleyber (GLAY'-bur) Torres and Edwin Encarnacion (ehn-kahr-nah-see-OHN') provided the longballs as the New York Yankees beat the Blue Jays, 4-3. LeMahieu led off the bottom of the first with a blast, allowing New York to break the record set by the 2002 Texas Rangers. Judge went deep one batter later, Torres homered in the second and Encarnacion gave the Yankees a 4-2 cushion in the eighth.
HOUSTON (AP) – Gerrit Cole beat his former team and the Houston Astros homered twice in a 5-1 victory against the Pittsburgh Pirates. Cole yielded one run and seven hits over six innings in his first start against the club that drafted him first overall in 2011. Yuli Gurriel (YOO'-lee gur-ee-EHL') and Alex Bregman provided the homers as Houston kept its 6 1/2-game lead over Texas in the AL West.
MINNESOTA (AP) – Eddie Rosario had four hits and Willians Astudillo (as-too-DEE'-oh) was 3-for-4 in the Minnesota Twins' 9-4 thumping of the Tampa Bay Rays. Jonathan Schoop (skohp) and C.J. Cron (krohn) hit solo homers for Minnesota, which got to reigning Cy Young Award winner Blake Snell for seven runs and 11 hits in just 3 1/3 innings. Kyle Gibson allowed four runs and seven hits in seven innings as the Twins won for the third time in four games to increase their lead in the AL Central to 8 1/2 games over Cleveland.
CHICAGO (AP) – The Atlanta Braves earned a 3-2 win over the Cubs in Chicago as Ozzie Albies hit a go-ahead, two-run shot in the seventh. Ronald Acuna (ah-KOON'-yah) Jr. crushed the first pitch of the game from Cubs rookie Adbert Alzolay (AD'-burt AL'-zoh-lay) into the left-field bleachers for his 19th homer of the season. Max Fried (freed) pitched six innings of two-hit ball as the Braves retained their 5 1/2-game lead over Philadelphia in the NL East and kept the NL Central-leading Cubs one game ahead of Milwaukee.
PHOENIX (AP) – Enrique Hernandez hit his sixth career leadoff home run and Justin Turner added a solo shot in the Los Angeles Dodgers' 3-2 win at Arizona. Julio Urias (YOO'-ree-uhs) allowed one hit over three innings in relief of Ross Stripling, who was on a limited pitch count in his return to the rotation. Kenley Jansen worked around Nick Ahmed's two-out single and stolen base in the ninth for his 23rd save, closing out the Dodgers' seventh win in eight games.
AP-WF-06-26-19 0607GMT