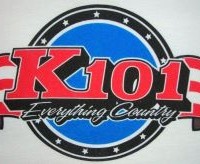 AP-SportsMinute,350
Clippers stay alive…Rockets advance…Canes oust Caps…Wainwright gets milestone win
OAKLAND, Calif. (AP) – The Los Angeles Clippers have forced a Game 6 in their NBA first-round series by holding off the Golden State Warriors, 129-121. Lou Williams hit a fadeaway jumper with 1:29 left and finished with 33 points and 10 assists to help the Clippers overcome Kevin Durant's playoff career-high 45 points. Danilo Gallinari added 26 points and seven rebounds, while Montrezl (MAHN'-trehz) Harrell finished with 24 for Los Angeles.
HOUSTON (AP) – The Houston Rockets have advanced to the NBA's Western Conference semifinals for the third straight year by disposing of the Utah Jazz in Game 5, 100-93. James Harden scored 26 points and hit two big free throws that put Houston ahead, 98-93 with 38 seconds to play. Clint Capela had 16 points and 10 rebounds for the Rockets.
WASHINGTON (AP) – Brock McGinn scored 11:05 into double-overtime to give the Carolina Hurricanes a 4-3 victory over the Capitals in Game 7 of the Stanley Cup first-round series in Washington. Jordan Staal tied it for the Hurricanes in the third period before McGinn's goal eliminated the defending champs. It's the first time in NHL history that all four division champions have been knocked out in the first round.
ST. LOUIS (AP) – Adam Wainwright notched his 150th career victory by allowing one run over six innings of the St. Louis Cardinals' 5-2 win over the Milwaukee Brewers. Marcell Ozuna (oh-ZOO'-nah) and Yadier Molina (YAH'-dee-ehr moh-LEE'-nah) homered as part of a four-run fourth that allowed St. Louis to complete a three-game sweep. Christian Yelich (YEH'-lihch) came up as a pinch-hitter with the bases loaded in the ninth inning, but Jordan Hicks struck him out to pick up his seventh save in eight chances.
LOS ANGELES (AP) – Los Angeles Angels slugger Shohei Ohtani (SHOH'-hay oh-TAH'-nee) faced live pitching Wednesday to begin the probable final step in his return from Tommy John surgery. The reigning AL Rookie of the Year drew two walks and hit a line drive into the gap. Ohtani is expected to face about a week of live pitching before he returns to the lineup.
AP-WF-04-25-19 0608GMT