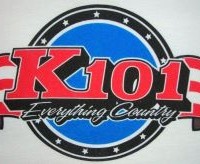 AP-SportsMinute,385
Saints top Panthers…Bucks hold of Pistons…Spurs rip 76ers…Warriors dump Grizzlies
CHARLOTTE, N.C. (AP) – Alvin Kamara had 103 yards from scrimmage and scored a go-ahead touchdown in the fourth quarter of the Saints' 12-9 win at Carolina. The Saints were held to a pair of Will Lutz field goals until Kamara ripped off a 16-yard scoring run with 12:12 remaining. New Orleans held Cam Newton to 132 yards passing, sacked him four times and forced turnovers before taking a one-game lead over the Los Angeles Rams for the No. 1 seed in the NFC.
DETROIT (AP) – Giannis Antetokounmpo (YAH'-nihs an-teh-toh-KOON'-poh) had 32 points and 12 rebounds as the Milwaukee Bucks downed the Pistons, 107-104 in Detroit. Antetokounmpo put Milwaukee up by three with a dunk, then added a three-point play and a driving layup to make it 107-100. Khris Middleton finished with 22 points and Eric Bledsoe added 17 for the Bucks, who blew a 15-point, second half lead before improving to 20-9.
SAN ANTONIO (AP) – Rudy Gay delivered 21 points and the San Antonio Spurs climbed back over .500 with a 123-96 rout of Philadelphia. LaMarcus Aldridge and DeMar DeRozan each added 20 points for the Spurs, who took control by opening the third quarter on a 19-4 run. J.J. Redick and Ben Simmons each had 16 points to lead the 76ers, while Joel Embiid (joh-EHL' ehm-BEED') was limited to 13 points on 6-for-17 shooting.
OAKLAND, Calif. (AP) – – Kevin Durant dropped in 23 points and Stephen Curry reached another milestone while contributing 20 points and seven boards to the Golden State Warriors' 110-93 win against Memphis. Curry is the fifth player in Golden State history with 15,000 regular-season points, joining Wilt Chamberlain, Rick Barry, Paul Arizin and Chris Mullin. Golden State led by as many as 25 points in the second quarter and improved to 21-10, a half-game behind Denver for the best record in the NBA's Western Conference.
UNDATED (AP) – The Nashville Predators and Winnipeg Jets share first place in the NHL's Central Division, four points ahead of Colorado. The Predators picked up a point by erasing a 3-0 deficit before Thomas Chabot tallied 21 seconds into overtime to send Ottawa past Nashville, 4-3. The New York Islanders stopped Mikko Rantanen's 14-game point streak as Thomas Greiss (grys) stopped 30 shots in a 4-1 win against the Avalanche.
AP-WF-12-18-18 0709GMT