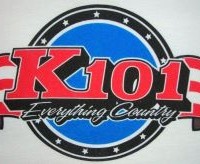 AP-SportsMinute,0445
Marlins stun Twins…A's win with late HR…Cards blank Cubs…Braves widen lead
UNDATED (AP) – Sam Dyson made his Minnesota Twins debut and promptly blew a 4-1 lead in the ninth before Harold Ramirez launched a walk-off homer in the 12th to complete the Marlins' 5-4 comeback victory. Max Kepler led off the game with his 30th homer and Byron Buxton hit a two-run double for the Twins, who continue to lead the AL Central by three games over Cleveland. The Indians were 7-1 losers against the Astros as Alex Bregman went 3-for-3 with a solo homer and two RBIs to help Gerrit Cole pick up his ninth straight win.
OAKLAND, Calif. (AP) – Matt Chapman was mired in a 1-for-31 slump before crushing a go-ahead, two-run homer off Josh Hader in the eighth inning of the Oakland Athletics' 5-3 win over the Milwaukee Brewers. Chad Pinder also homered for the A's, who remain a half-game behind Tampa Bay for the second AL wild card. Brewers starter Chase Anderson held Oakland to one run and two hits over six innings before Milwaukee stayed one game off the NL Central lead.
BOSTON (AP) – Mike Zunino and Austin Meadows homered as the Tampa Bay Rays thumped the Red Sox, 9-4 to complete a three-game sweep in Boston. Rookie left-hander Brendan McKay struck out seven while giving up three runs and seven hits over 5 1/3 innings for his second big league win. Xander Bogaerts (BOH'-gahrts) went 4 for 4 with two homers for the Red Sox, who are 3 1/2 games out of a playoff berth following their fourth consecutive loss.
UNDATED (AP) – The St. Louis Cardinals rolled to an 8-0 rout of the Cubs to regain a one-game lead over Chicago atop the NL Central. Matt Wieters (WEE'-turz) belted a three-run homer to back Jack Flaherty, who allowed just one hit while striking out nine over seven innings for his first victory since May 14. Kolten Wong had three hits and an RBI as St. Louis took the rubber match of the three-game set.
ATLANTA (AP) – The Atlanta Braves have a seven-game lead over Washington and Philadelphia in the NL East after Freddie Freeman hit a three-run homer. Adam Duvall went deep again in a 4-1, rain-shortened win against the Reds. Max Fried (freed) improved to 12-4 with his third straight win, surrendering just four hits and a run over six-plus innings. The game was stopped by rain with Fried on the mound in the seventh before the game was called following a two-hour wait.
AP-WF-08-02-19 0609GMT