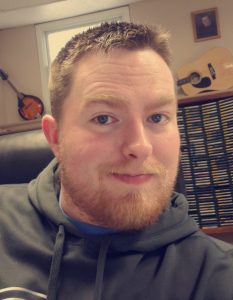 Monday -- 10:00 AM - 01:59 PM
Tuesday -- 10:00 AM - 01:59 PM
Wednesday -- 10:00 AM - 01:59 PM
Thursday -- 10:00 AM - 01:59 PM
Friday -- 10:00 AM - 01:59 PM
I'm from a tiny little town in south east Minnesota called Ostrander.  After graduating high school I attended Bemidji state University where I got my first experience in radio on the campus station and decided that it was something I wanted to really get into.  I later went to Brown College in the twin cities to get my degree in radio broadcasting, and that has brought me to Luverne!  It has been a great place for me to be, since it is much more like what I grew up around than my time in the big city.
I am a big sports fan and spend much of my free time following all kinds of sports, especially my Green Bay Packers.   The only thing I enjoy as much as sports is music, I try to get to as many concerts as I can!  I also enjoy time with my family, especially my two crazy nieces Liz and Brit. They are always good for a laugh!